ACHTUNG! ACHTUNG! - 30.08.2022

'Sathanas Grand Victoria' will be released worldwide by OSMOSE Productions! 30th September 2022 !
Today we proudly reveal the cover artwork: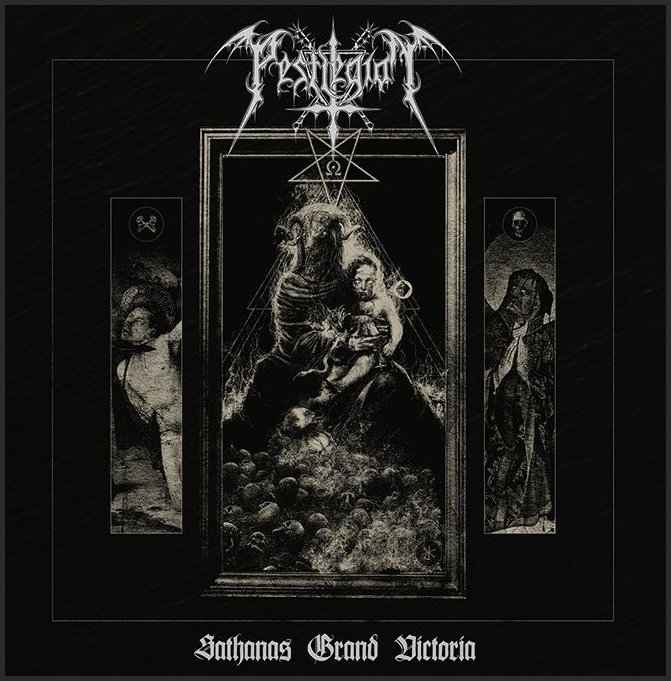 (c) by Nestor Avalos for Official Black Arts - Layout by Silere Omnia



---

ACHTUNG! ACHTUNG! - 04.02.2022

PESTLEGION are proud to announce the signing of a two receord deal with OSMOSE Productions!
The first release will be our second full length album 'Sathanas Grand Victoria' later this year.

It is our honor to join forces with this mighty French underground label in order to corrupt your souls!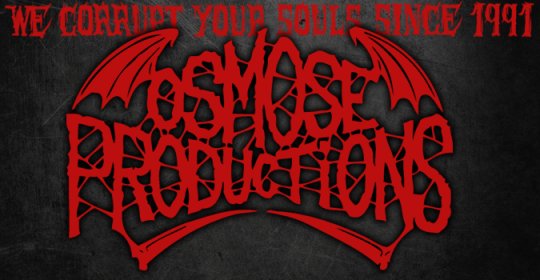 ---

ACHTUNG! ACHTUNG! - 03.02.2022

PESTLEGION will join TRIPLE SIX CONCERTS
at their package at Orwo-Haus, Berlin, Germany 12.02.2022!
with ARKONA, DRUDENSANG, ADALWOLF, PESTLEGION and more ...



---

ACHTUNG! ACHTUNG!

Our friends and home of unconventional underground art
BLEEDING HEART NIHILIST Productions
finally released 'Dominus Profundum' as 12"-LP black vinyl! Buy or Die!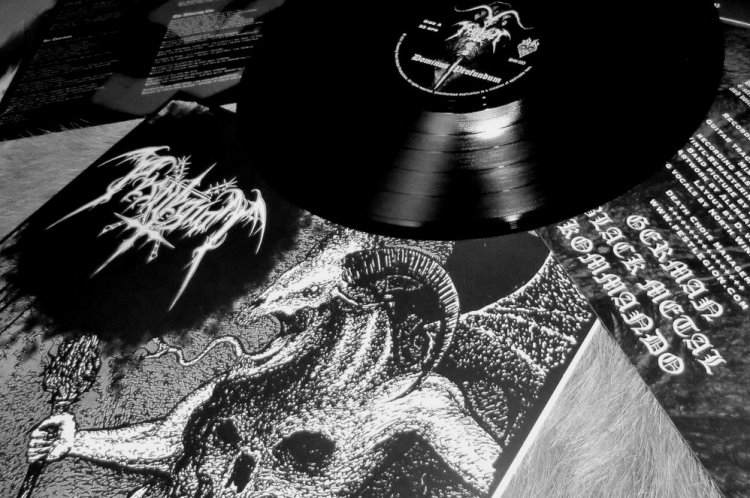 ---

ACHTUNG! ACHTUNG! Promo shot November 2020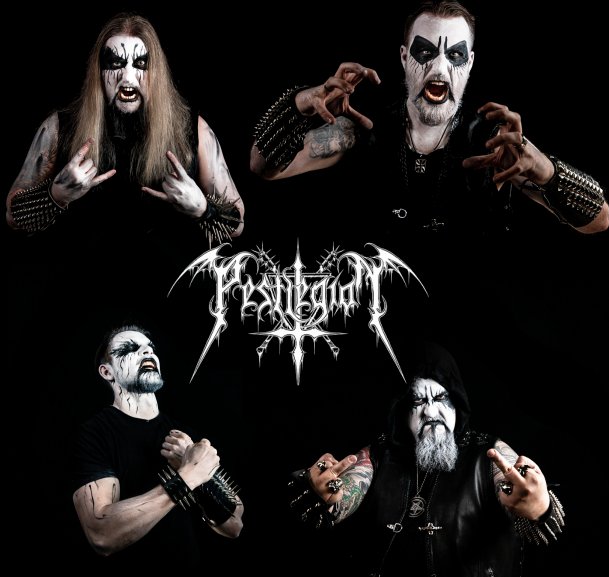 ---

ACHTUNG! ACHTUNG! Promo shot July 2020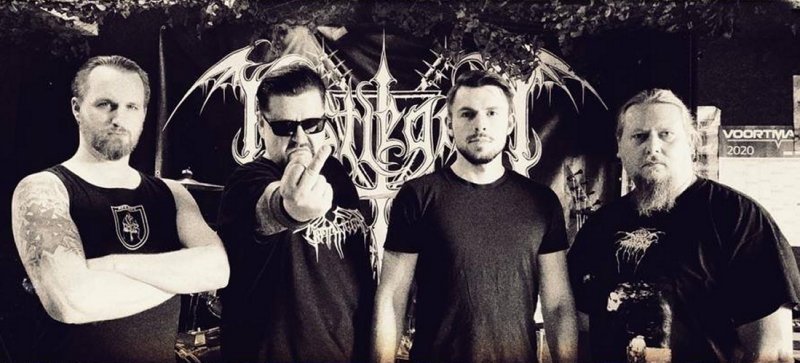 Daementhor, B. von Doom, Tenebriz, Caladrius


---

ACHTUNG! ACHTUNG! We are proud to present
the new drummer of PESTLEGION.
We welcome DAEMENTHOR in our ranks.




He is known for his drumwork in PROSTITUTE DISFIGUREMENT and RESURRECTED.
Now that the circle is complete again, we will crawl back into the shadows
to prepare some new grim hymns in honor of Blood and Death!

We would like to thank each and everyone of you who supported us by sharing
our posts and by contacting us via multiple platforms! It's highly appreciated
and nothing we take for granted.

Last but not least, we want to thank our brother TYYN for many years of dedication
to the black arts in our band! Farewell warrior and we wish you best luck in your
new band, the mighty SODOM!

All hail Black Metal!


---

'Dominus Profundum' full album CD now
on our YouTube channel! High audio quality!


---

NEW RITUAL flyer added!
November 9th in Marl/Germany. Click to open: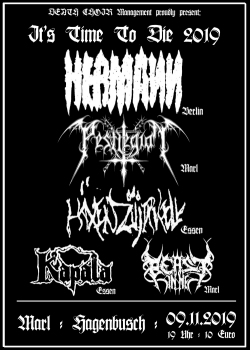 ---

ACHTUNG! ACHTUNG!

Our latest patches and shirts are now available at our Bandcamp Page powered by Bleeding Heart Nihilist Prod.!
The shirts won't be reprinted so grab yours now while stocks last!

All hail Black Metal!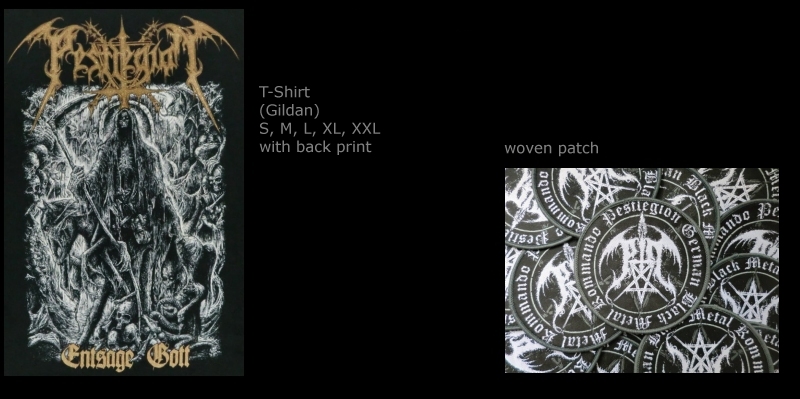 ---

---
---